Goodie
How to Write a Killer Resume (Even If You Don't Have Any 'Experience')
All across Australia the world, students are faced with the same dilemma year after year.
How do you get a job without any experience? (Even more relevant - why is an entry-level gig even asking for 3 years of experience?? We're all stumped.)
Don't worry, we've all been there.
The thing is - 'experience' is a fairly loose term. At the end of the day, employers are keen on finding someone who can show they're well-rounded, quick to learn, and has a good attitude.
Follow our tips below to craft a killer resume - even if you THINK you don't have any experience.
Academic achievements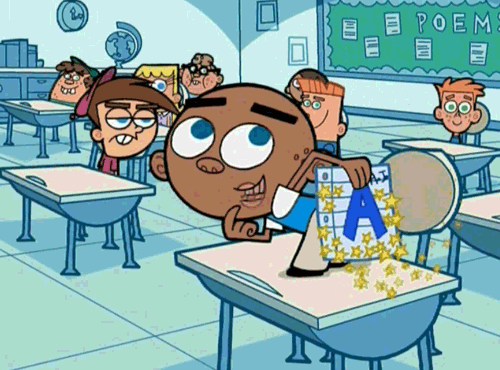 Start out with a list of your top achievements and moments that you're proud of.
This could be making the Dean's honour list or receiving academic awards, but it can also include that time you got top marks on a project, balanced multiple exams in a tight timeframe, or got solid A's in your favourite subject. If you did any independent research projects or worked closely with your teacher, make sure that's in there too.
It's a good idea to make a document with these academic achievements and keep it updated throughout the year, so you can edit your resume easily when you need to.
Include relevant subjects
List out the classes you're taking that are relevant to the job you're applying for. It shows you know the theory and that you're committed to getting in the industry. Talk about your subjects, why you chose them, and your key learnings. Don't rely on your transcript to show this.
Bonus points if you've done any internships, short projects or volunteer work in the industry.
Speaking of which...
Extracurriculars!
Any sort of involvement in school clubs, committees, playing an instrument or sport outside of school or holding down a part-time job speaks volumes about your passion, attitude and work ethic.
This is also where you include any casual jobs or volunteer work. Even if you think your babysitting gig doesn't cut it, it shows you have 'real-life' experience and professionalism.
Don't have any extracurriculars yet? Fill out a Goodie profile and watch your extracurriculars soar.
The 'skills' section
Studying is a full-time gig and requires discipline and motivation, as well as a solid grasp of other essential skills.
Completed a group project? Interpersonal skills, teamwork, collaboration.
Had three exams in one week and aced them? Time management, planning and remains calm in stressful situations.
All of these soft skills are exactly what employers are looking for, so include a section in your resume titled 'Key Skills' and list them out.
Don't forget the 'technical' skills while you're there. These can include languages (just make sure you can talk the talk) and computer software (be specific here).
Writing matters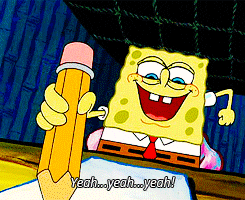 Writing 101: write in an 'active' tense. It's a quick fix and makes your writing more engaging. Grammarly has a good explanation here.
While you're crafting your resume, refer back to the job description and use the company's keywords. By showing you can speak their language, you're proving you're a quick learner and understand what they're after.
Don't skip the small stuff
Make your resume a bit more unique (and bulk up that blank space).
Include a short summary at the top of the page top, with a couple of lines on why you're keen on a particular industry and why you're a great candidate
Add a section for 'activities and interests' - this is where you mention you're an avid scuba diver or secretly climbed Everest. It'll make you stand out (and makes for fun interview small talk!)
Controversial opinion - unless you have incredibly strong references from an internship, paid job or volunteer gig, don't include your references on your resume. (And if you do, make sure you give your references a heads up and send them the job description.)
And before you send it in, don't forget to:
Proof! Read! (Twice!!) And then get a friend to proofread it too.

Tweak it each time for every job you apply to.

Formatting - keep the white space (makes it easy to read) and keep the font no smaller than size 10. There are lots of free templates available now to simplify the whole process. And on that note, convert your resume into a PDF (unless they say otherwise) to preserve your careful formatting.

Include your phone number and email address and make sure they're professional. Save the 2hot4words@hotmail.com for...never.
So jazz up that resume, update your Goodie profile and happy hunting!
Vineeta works in all things communications and community. In her spare time, you'll find her eating her way around Melbourne and trying her best to keep her succulents alive. #plantlady